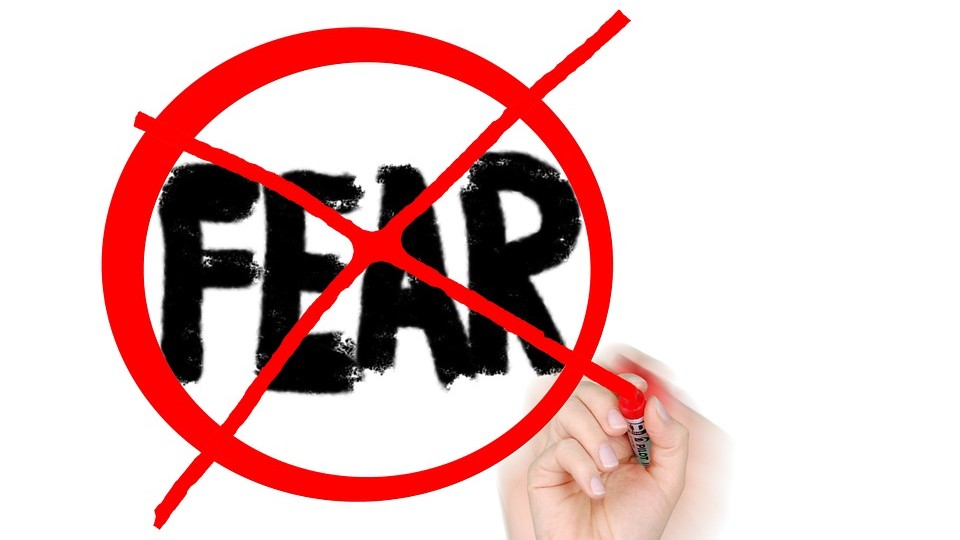 Are you wondering, "What is this courage stuff, and why should I bother?" I've got some answers to those questions in this post, plus at the end I've got a free downloadable resource for you.
If you want to learn about courage, you also have to learn about fear.
Courage and fear have an interwoven relationship, and few places are as full of fear as our workplaces. Unfortunately in many of our workplaces, leaders bang on the fear drum as an attempt to motivate others. But it's not only bosses who are fearful. Fear will often be present throughout an organization. What we've got to realize is that fear is bad for business. In the short run, fear might motivate workers to go harder, faster, or longer; it will also stifle their willingness to step-up and take on new challenges or speak-up and share important information.
Are you seeing employees trying to distract from problems or hide mistakes? Are you experiencing a decrease in engagement? Are your people just maintaining the status quo and conducting business as usual, devoid of any new ideas? Do you see high levels of distrust and dysfunction on your teams? Are you plagued by turnover?
If you said yes to any of those questions, you're feeling the insidious effects of fear.
Courage is source material, the wellspring from which other concepts are fed and strengthened. If you get the courage right first, such things as leading, teaming, communicating, changing, and improving become easier. I believe that everyone can be courageous, you've just got to activate it.
Let me tell you how courage can make a transformational difference. I am in my seventh year with Giant Leap, and I love my work. I plan and lead training with clients, I speak at conferences, and I meet great folks at expos.
When Bill Treasurer, the founder and CEO of Giant Leap, and I met to discuss our big strategies for the year, he gave me a new opportunity. He invited me to take on new responsibilities for some behind-the-scenes work. It's an area that I didn't have a lot of knowledge in, but was excited to tackle. I've been consuming podcasts on the subject matter, reading books, and mapping out some bold plans for our year. I'm stepping up to this opportunity and love my work even more! Bill trusted that I would grow into the opportunity, and I moved toward that opportunity rather deflecting due to intimidation or fear.
That is why you and your organization need and should train for courage. When people are operating out of courage and conviction you see more personal accountability, confident upward communication, embracement of change, transparency and openness, initiative-taking and so much more.
I think courage can show up in the workplace in three ways:
Try Courage – the courage of action and pioneering first attempts
Trust Courage – the courage of relying on the action of others
Tell Courage – the courage of using your voice and speaking up
I've prepared a free PDF download that tells you even more about the three types of courage and some tips for activating your courage in each area. Just click here to access it.
Next time, I'll share with you some ideas about how to effectively train for courage and give you some content on two leadership dispositions.
Until then, what courageous act have you been avoiding at work and why?

Image Credit: geralt
Related Posts via Categories
Related Posts via Categories