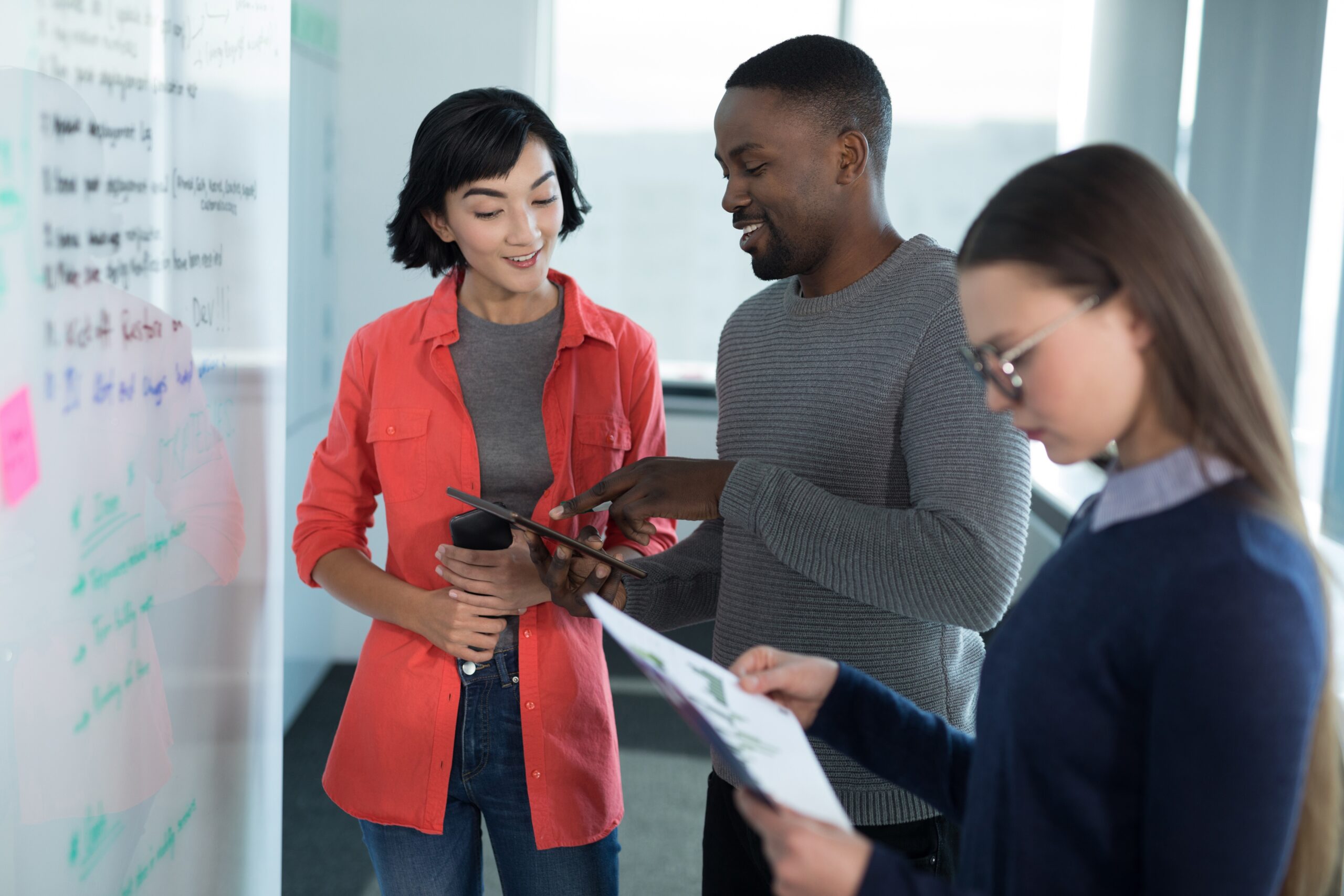 One of the advantages of a thirty-year career is accumulating enough evidence to support your convictions. Some people doubt that training can develop leadership skills, and think that people are either born with what it takes to be a leader or they aren't. So early on, I would 'sell' leadership development because I harbored my own doubts about the impact such training could truly have. I was unsure if development works. Leadership did seem to come more naturally to some people than others.
Now, though, benefitting from thirty years of evidence, I know leadership development works. In fact, one of my most satisfying moments was watching a group of vice presidents deliver their division's business plan during a strategic planning offsite meeting. I had worked with many of those VPs since before they assumed their first leadership roles. I knew them before they were versed in the company jargon, back when they would get nervous when answering a simple question in a workshop. And now here they were, business-minded professionals, presenting their plans, full of knowledge and confidence. I found myself welling up with pride as I reflected on how far each had come.
Developing Leaders
Bear in mind that it wasn't just me who had developed those leaders. The leaders who had led them played a huge role in their advancement. There had been scores of one-on-one developmental meetings, stretch assignments, sidebar feedback conversations, and performance reviews. Whatever natural leadership acumen each person may have started with was far outweighed by the nurturing attention each leader had been given along the way. Not a single person in that room, from the VPs to their bosses, had gotten there alone. Each had benefitted from the baton-passing tradition that leadership is, as more experienced leaders support, develop, and coach new leaders along their journey. Leaders creating leaders is what leadership is all about.
Passing the Baton
Developing leaders starts with how you are leading those who report directly to you in an organization. Reflect back on the beginning of your leadership journey and you will likely find a senior or more experienced leader who passed the baton to you. They Invested time and stretched you out of your comfort zone with new or challenging tasks. And they recognized your growth and provided feedback when you faced challenges.
Here are a few ways today to not only improve your leadership but also to help you begin to pass the baton to the next level of leaders in your organization.
Schedule individual 15-minute check-in meetings with each direct report. Decide with them how frequently you'll meet for future check-ins. I recommend at least monthly.
List some "organic opportunities" you could involve your direct reports in today.
Go through the exercise of identifying what and to whom to delegate tasks. Identify who might benefit from opportunities to learn and grow.
Meet with each person to whom you're delegating a new task to ensure a smooth transition. Be sure to set a date so you both can monitor progress.
Make time to privately recognize people who are stretching and challenging themselves by learning new and uncomfortable things!
Aspiring Leaders
If are currently an individual contributor with aspirations of leading, these tips can be applied to you as well. Take charge and schedule a meeting with your leader. Find those organic opportunities for learning and growth. Bonus points if those opportunities take extra work off your leader's plate! Seek out ways to stretch and challenge yourself that could benefit you, and the organization.
The bottom line is development works. But you have to work to prioritize and find development opportunities for yourself or those you lead. Novelist Courtney C. Stevens, the author of The Lies About Truth, says,
"If nothing changes, nothing changes."
That certainly applies to leadership development.
Who is a leader who invested time in you? What has the payoff been for that investment? How can you invest in someone in your organization today? 
This post is based on an excerpt from Leadership Two Words at a Time: Simple Truths for Leading Complicated People.
Related Posts via Categories
Related Posts via Categories