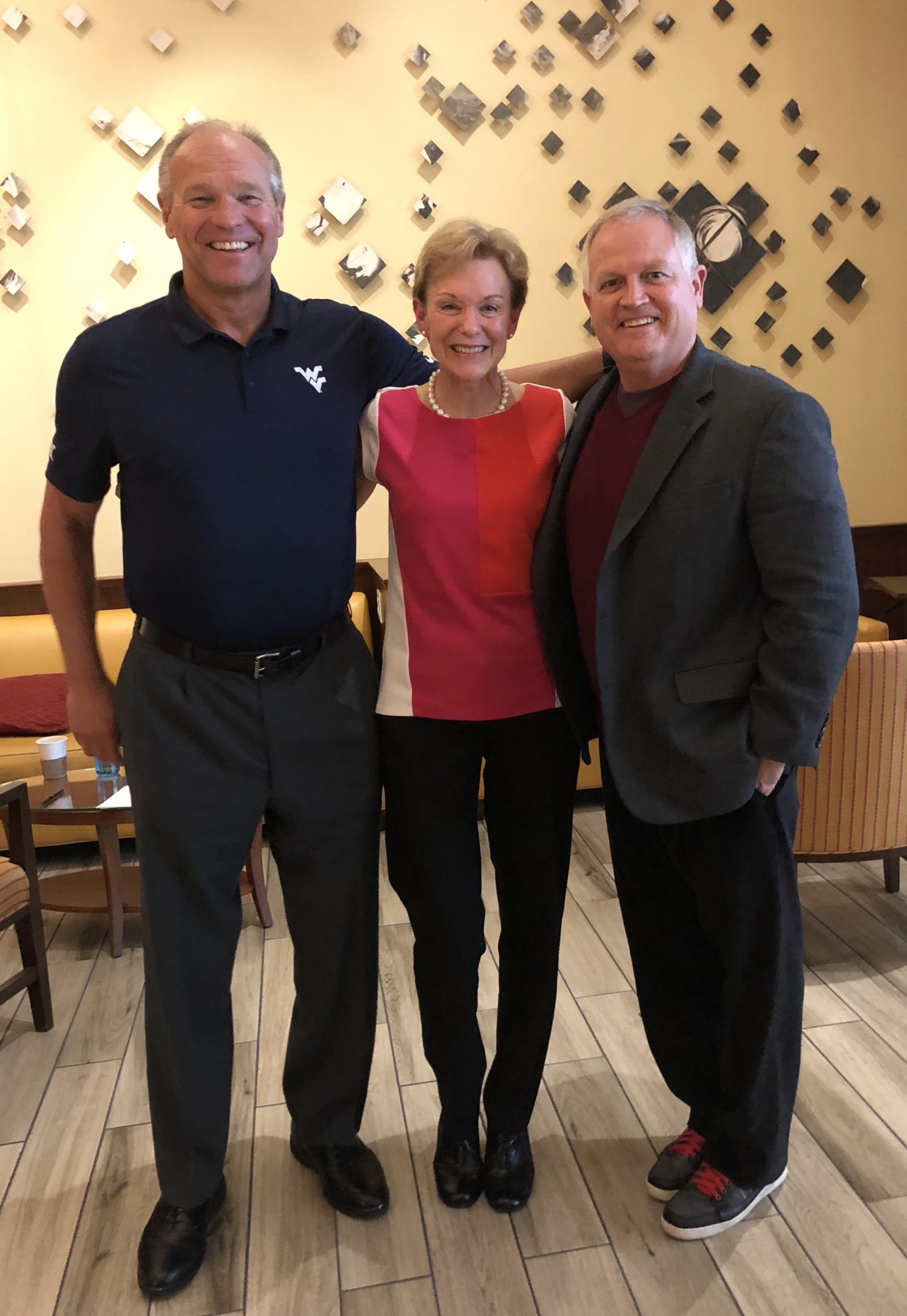 by John Havlik
Well, it's October, and kids are back in school, bars, restaurants, and businesses are re-opening en masse, sports are back in force (thank you, college football!), the Tampa Bay Lightning are the hockey champions of the world (sorry for being a homer), and regrettably, both POTUS and FLOTUS recently tested positive for COVID-19. This year continues to amaze and baffle us, and no doubt has everyone wondering how the rest of the year will unfold.
October is National Women's Small Business Month, and a great time to recognize female leaders and how they pave the way for others. In light of this month's theme of Women in Leadership, I'd like to talk a little about my experience working for one of my favorite leaders when I was deployed to the Philippines as the deputy commander of a Joint Special Operations Task Force (JSOTF): the Honorable Kristie Kenney.
Kenney was the U.S. Ambassador to the Philippines then, and our Task Force had special operations personnel located throughout the country, directly supporting Armed Forces of the Philippines (AFP) counter-terrorism operations. It was a very dynamic time, and the combined forces (U.S. and AFP) did an amazing job of winning the "hearts and minds" of the Philippine people, while significantly deterring and defeating terrorist threats in the country.
Ambassador Kenney was extremely popular.
Wherever she traveled in the Philippines, she received rock-star-level receptions and turnouts by the local populace. She was demanding and expected only the highest quality work from those on the embassy staff and the JSOTF. But she was also fair and consistent, and I always felt I knew exactly what she wanted because she was so straightforward in her guidance.
I will always remember my first office call with Ambassador Kenney at the U.S. Embassy in Manila shortly after I took over the deputy commander job. After some trivial bantering about our favorite sports teams (the Ambassador was—and is—a HUGE sports fan), she looked at me and simply said, "Coach, what the JSOTF does for Philippines and U.S. is extremely important and highly visible, and the embassy receives a lot of media inquiries from the national press and other local media outlets about the U.S. military presence in the Philippines. All I ask from you is that you keep me informed about everything and anything that concerns the JSOTF, so that I am never surprised. Like the press inquiries, I frequently receive personal calls from both high ranking Philippine and U.S. government and military officials about the doings of the JSOTF. For me to respond in a timely manner and prevent any potential political backlash or unwanted media attention, you need to keep me informed. That means any time of the day or night, any day of the week. Do you understand?"
I simply responded, "Yes ma'am. Got it."
And with that, I left her office and did my best for the next seven months to keep her and the embassy staff informed (and not surprised) about JSOTF operations.
Other than my post 9/11 assignment to Bahrain, I consider my deployment to the Philippines and working for Ambassador Kenney as the most rewarding operational service of my military career. She remains a good friend and mentor, graciously agreed to be interviewed by Bill and me, and subsequently endorsed our book. Whenever I need some sage advice (or want to talk sports), I contact the Ambassador!
Coach's tip of the month: If you want to stay gainfully employed…keep the boss informed, and don't let them be surprised!
That's it! Be safe, and I will talk with you all again in December. Don't forget to vote next month!
Leadership: Accept it, attack it, make it happen!
Related Posts via Categories
Related Posts via Categories