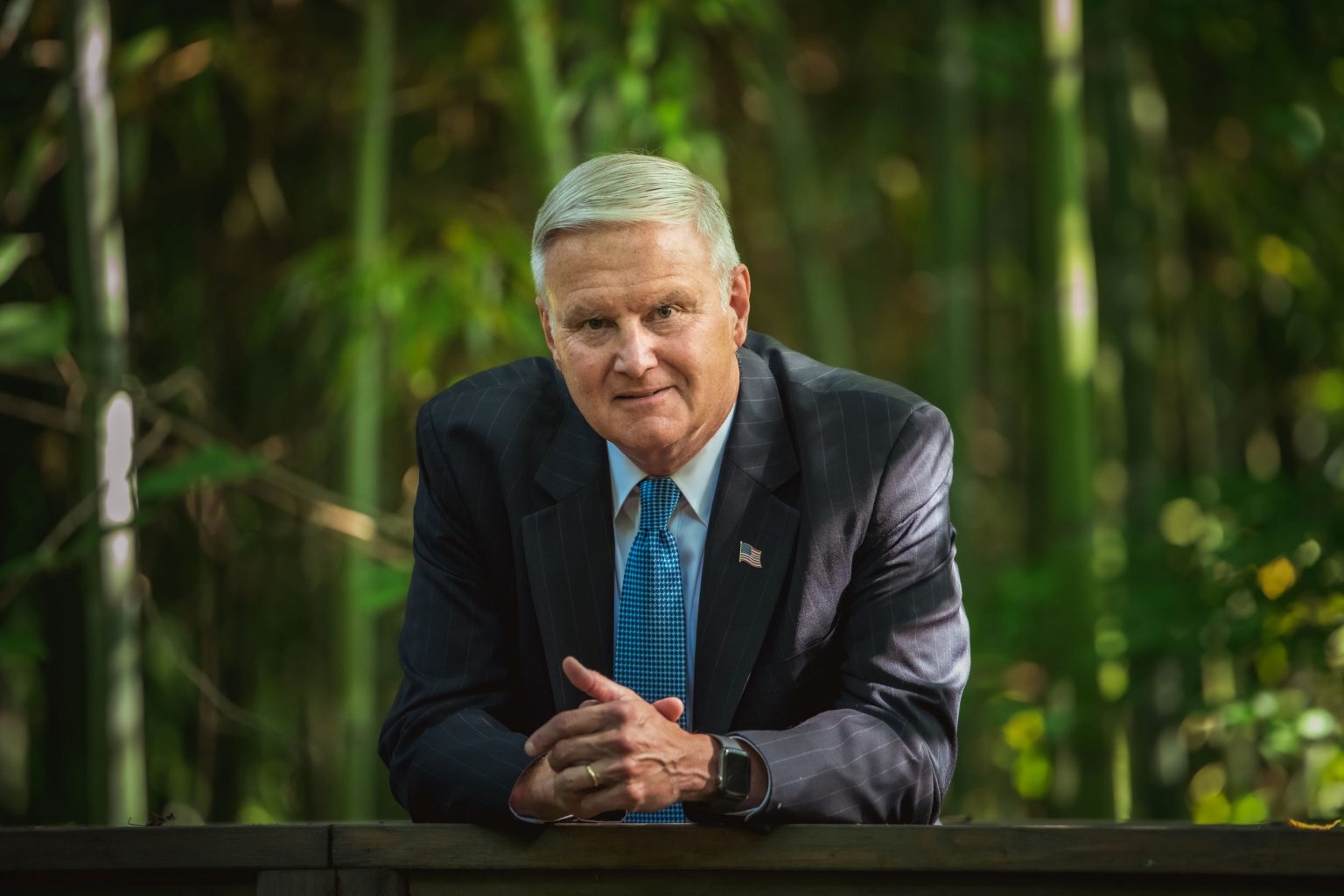 From Bill: the following article is an interview I had with Colonel Moe Davis (ret.) who is currently running as a Congressional candidate for North Carolina's District 11. Here, he discusses the courage and humility it requires to step into a public leadership role during a divisive time in our country, how personal values can transcend pre-defined expectations and roles, and ways to live daily in integrity.
---
What would motivate any human being to want to go into politics during a time of such national vitriol?  You've already served your country greatly, both as decorated Air Force Colonel and federal terrorism prosecutor.  Why put yourself through this?
I've spent the bulk of my adult life serving the country in one capacity or another.  I was in the Air Force for 25 years and retired as a Colonel.  I worked for the 111th Congress as a Senior Specialist in National Security and I was head of the Foreign Affairs, Defense and Trade Division at the Congressional Research Service.  I was a judge at the U.S. Department of Labor from 2015 until I retired in September 2019.  I love this country and I believe in it.  I've invested too many years of my life protecting, defending and strengthening our democracy to sit back and relax and do nothing as it spirals down the drain.  There'll be time for retirement later, but first we've got to shore up the cracks in the foundation this country has stood on for 244 years or we risk it all crumbling down into the dustbin of history.  America's had a good run and I want to fight for that run to continue for many years to come.
I'm 62 years old.  Over the course of my lifetime, I've often heard people say, "This is the most important elections ever."  Well, this time it really is.  Americans have to decide whether they're going to stand up and fight for democracy or they're going to bow down and surrender to fascism, because that's the path we're on.  I believe most Americans believe in democracy and a government that works for the common good and they're worn out from three and a half years of constant chaos under the most immoral, incompetent and corrupt administration in American history.  Most Americans want a return to normalcy and stability.  They want us to try and be that shining city on a hill Ronald Reagan described.  We've done a lot of damage the past few years and I don't know that I'll live long enough to see it all repaired.  But we've got to start the repair process and I want to stand in the Capitol on January 3rd and take an oath to serve once again and do my part to help make us a more perfect union.  I figured if not me, who?  So, I raised my hand and said "send me."
One of the things that attracted me to your campaign was that you've been honored for putting country above party.  Likewise, you choose the "right" thing when it would be easier to follow status quo.  Tell our readers a little about how you've stood up to both Democrat and Republican administrations, and how you mustered the courage to do so.
As the Chief Prosecutor for the terrorism trials at Guantanamo Bay, my policy was that we would not use any evidence derived from torture.  For almost two years, the career military officers above me supported that policy and my team worked to develop cases independent of tortured evidence.  As the career military officers above me began to retire, they were replaced by political appointees.  The head of the military commissions, for instance, went from being a two-star general to a woman who never served a day in uniform, but she had worked for Dick Cheney.  I was told, "President Bush says we don't torture, so who are you to say that we do.  Now take all the evidence you're not using, dust it off, and get into court and get these guys convicted."
In early October 2007, I was called over to the Pentagon and given a written order signed by Deputy Secretary of Defense Gordon England.  It said I was to report to a one-star – the one who said what we had done to some of the detainees wasn't torture – and then to the General Counsel for the Department of Defense, the one who drafted the memo Donald Rumsfeld signed that's often referred to as the "Torture Memo."  I knew at that point that I could no longer guarantee that we would have full, fair and open trials.  I returned to my office and wrote an email to Deputy Secretary England saying I could no longer in good conscience serve as Chief Prosecutor and asking for immediate reassignment to another job.  A short time later, I got a second order.  This one ordered me not to speak to anyone from the news media about why I'd quit.
I became a very vocal critic of Guantanamo and torture.  I wrote op-eds that ran in major newspapers.  I appeared on network and cable news programs.  I spoke at colleges and at special events.  I even ended up on CNN opposite Alan Dershowitz where he took the pro-torture position and I represented the anti-torture perspective.
I eventually retired from the military and went to work for Congress.  President Obama signed an order to close Guantanamo in January 2009 and he suspended the military commissions.  By the fall of 2009, he began to backpedal and Attorney General Holder started talking about trying some of the detainees in federal courts and others in military commissions at Guantanamo.  On Veterans Day 2009, I wrote an op-ed in the Wall Street Journal that was critical of the Obama administration's proposal to try the good cases in federal court and the bad cases in military commissions.  I argued that Obama could legitimately choose either route, but employing a double-standard of justice was contrary to our values.  That same day, I had a letter to the editor in the Washington Post criticizing former Attorney General Mike Mukasey for a piece he wrote that essentially said that if detainees were brought to the U.S. from Guantanamo to stand trial the world as we know it would come to an end.  Within a few days I was notified that I was fired from my job working for Congress.  I could have kept my job if I would have publicly stated that I made a mistake writing the opinion pieces and if I promised not to do it again.  I said I spent 25 years in the military defending the First Amendment and if I said it didn't apply to me I would be making a false official statement.  They gave me an empty copier paper box to pack my things and a senior official escorted me to the door and took my badge and key.
Anthony Romero, the head of the ACLU, called and asked what they could do to help.  What they did is spend the next six and a half years in federal court fighting the Obama Justice Department over my First Amendment rights.  We eventually settled the case.  I got a nice check, they restored my lost vacation time, and they changed my personnel record to reflect that I left voluntarily rather than being fired.  Along the way, the Obama Justice Department did all it could to try and smear me in an effort to pressure me to drop the lawsuit.  They accused me of stealing government property for taking copies of emails and memos that I wrote.  In addition to the ACLU representing me on the civil side, I had to hire (and pay out of my own pocket) a criminal defense attorney to fight potential criminal charges.  It was a relief when Judge Reggie Walton (it was Judge Walton who not along ago said Attorney General Barr's statements about the Mueller Report were distorted and misleading) told the Justice Department to take a hike and the potential criminal case went away.
So, I have a very public record of having fought against administrations of both parties when it was the right thing to do.  I think that's what many in Western North Carolina are looking for in a member of Congress; a representative who's not beholden to a party, but will stand up for what's right even when doing so carries consequences.
And I'm grateful to a number of organizations who recognized the principled stands that I took on torture and free speech.  When you take the leap you have to be prepared to fall alone.  It means a lot when others recognize that what you did mattered and say thank you.  I'm grateful to the Hugh Hefner Foundation, Citizens for Responsibility and Ethics in Washington, and the Lawyers Association of Kansas City, among others, for publicly noting my ethics and integrity.
America seems to be pulling itself apart politically, and the fraying is promoted by the fringes on both parties. Yet you're running as a centrist. You're a progressive Democrat who is also decorated military veteran, an avid gun owner and fierce 2nd Amendment supporter, you've got deep experience in law enforcement and support both the Blue Line and the lives of Black people. What can America do to find the center it needs right now?
America needs to turn to people who want to bring us together rather than pit us against each other.  The fact is that we are all in this together and we could do so much more if we rowed together rather than apart.  When I was growing up, when families sat around the dinner table and listened to the evening news, we all got pretty much the same facts regardless of whether you watched CBS, NBC or ABC.  When Walter Cronkite said "and that's the way it is," that was the way it was.  You could argue over what the policy position should be based on the facts, but we all pretty much agreed on the facts.  Today, you can find what purports to be a news outlet that will reinforce your preconceived perspective.  That's true on the right and the left.  But on the right, there are people who've gotten rich, famous and powerful perpetuating lies that too many people accept as truths.
I believe there are some issues where we can find common ground and work together to solve them.  A prime example is broadband.  The vast majority of Americans and the vast majority of North Carolinians have access to broadband internet service.  Western North Carolina, on the other hand, has counties where half the population lacks broadband access.  That hurts us economically because it limits our ability to attract industry.  It hurts us in making online education available to our kids while we're in the midst of a pandemic.  It means many of our folks can't take advantage of telemedicine, which has grown exponentially since Covid-19 hit.  I'm a disabled Veteran and I use the VA for my healthcare.  A recent VA newsletter said telemedicine appointments at the VA are up 1,000% since March 1st, but if you're one of the 65,000 Veterans in this District and you live in one of the hollows where broadband isn't available, you can't utilize that benefit.  Broadband is an issue that impacts Democrats, Republicans and Unaffiliated voters alike and it ought to be an area where we can work together to fix it.  I see it as a potential area of cooperation to solve a significant problem that could serve as base for cooperation in other areas to solve other problems here in Western North Carolina.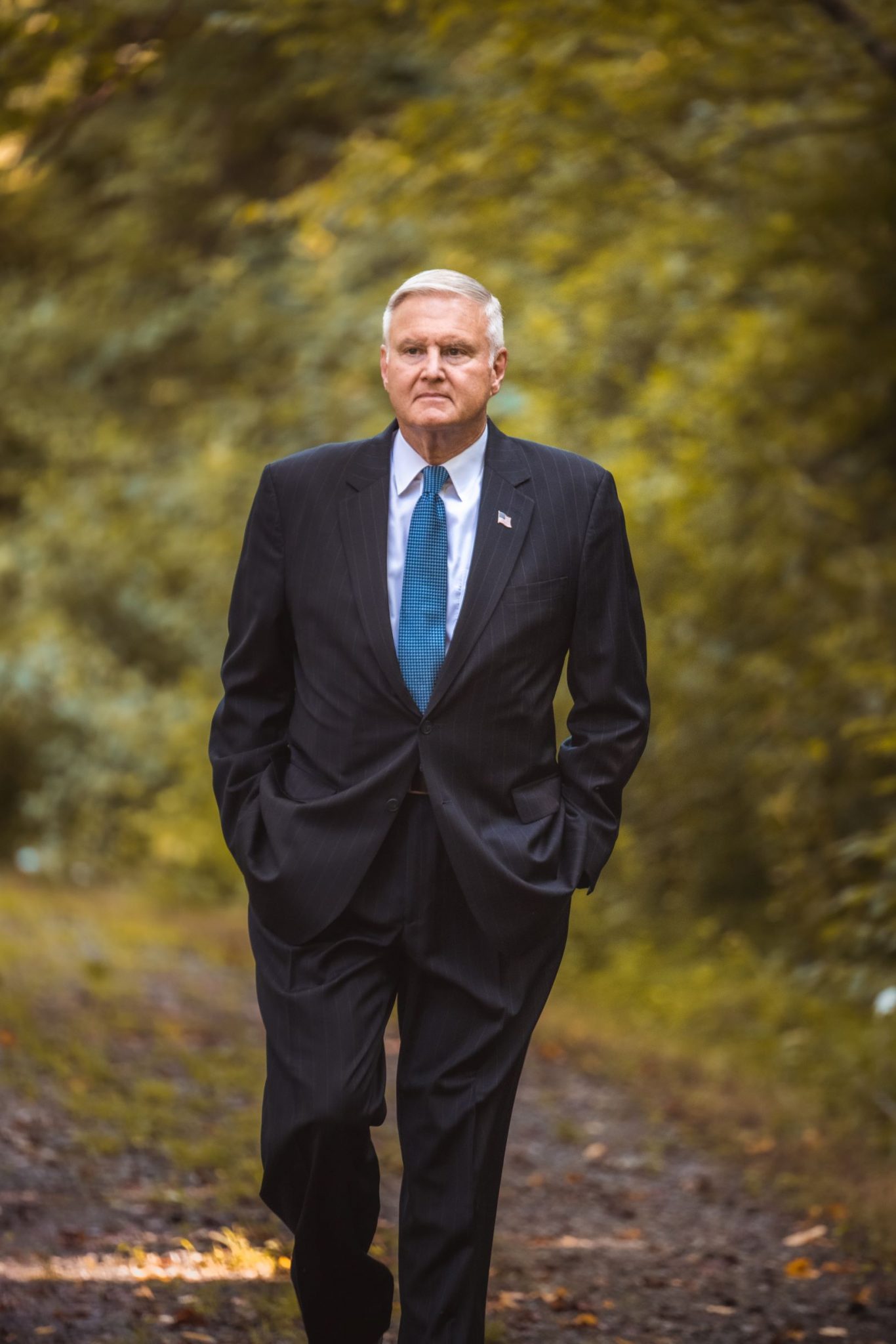 photo: Stephan Pruitt Photography
Your opponent, Madison Cawthorn, is a 25-year old political neophyte. While you're a centrist who has consistently chosen the country over party, a lot of voters these days are party-line loyalists. What would you say to a voter who might be on the fence between you and the inexperienced Cawthorn?
If you needed an electrician, a plumber, an auto mechanic, a surgeon or a pilot, you wouldn't say, "I want the guy with the least experience … he can probably figure it out as he goes."  I worked as an advisor for Congress.  I've testified in Congressional hearings.  I've written legislation that has been enacted into law.  No offense to fast food restaurant workers, but I doubt many of them believe working the drive-thru and manning the deep-fryer is all the experience that's necessary to make decisions at the national level on foreign affairs, military strategic planning and fiscal policy.  That's pretty much all of the education, training and experience my opponent brings to the table.  The fact is that he'd be the youngest, most inexperience, most uneducated, and the least qualified member of Congress.  I appreciate the superficial appeal that might have to some, but we're living in challenging times and I believe most people understanding that knowledge and experience matter, particular at this point in time in our history.
I've also got a proven record of standing up to both parties in situations where it's the right thing to do.  My opponent has made it clear that he'll go to Washington and do what Trump and Meadows tell him to do.  I think the majority of Western North Carolinians want someone representing them in Congress, not the President or either party.  It's a simple fact that we have fallen behind here in this District and we are not going to catch up sending someone to Washington who's infatuated with those in power who've enriched themselves at the expense of ordinary citizens.
Finally, no one seriously thinks that the Democrats are going to lose control of the House in November.  A member serving in the majority is better situated to get things done for the District than someone in the minority who lacks the clout to do much.  So, when you put all of that together, I believe it paints a pretty clear picture of which side of the fence is the right side to land on.  My pledge is to represent the entire District, not just those who like me and support me.  We can do better – all of us – and I'm committed to give it my all to move us forward.
---
About Moe Davis
Moe Davis is a retired Air Force Colonel, former Chief Prosecutor at Guantanamo Bay, Director of the Air Force Judiciary, law professor, judge, speaker, writer and national security expert for Congress who has appeared on news shows from NBC to CNN, CBS, Fox, MSNBC, NPR and more.
Add to that the honors he has received, including the prestigious Legion of Merit, six Meritorious Service Medals, the Global War on Terrorism Expeditionary Medal, Global War on Terrorism Service Medal and Headquarters Air Force Judge Advocate of the Year award, among others.
Born and raised in Shelby, N.C., Davis graduated from Appalachian State and N.C. Central School of Law. He hopes to serve as Congressman in the 11th District and give Western North Carolina a true voice in Washington.
Related Posts via Categories
Related Posts via Categories